Cord Blood Banking
Cord blood banking means preserving the newborn stem cells found in the blood of the umbilical cord and the placenta. After a baby is born, and even after delayed cord clamping, there is blood remaining in the umbilical cord and placenta that holds valuable newborn stem cells. Parents have a choice between donating cord blood to a public bank for free, or paying to store it for their family in a private bank. Cord blood banking includes the whole process from collection through storage of newborn stem cells for future medical purposes.
The blood that remains in the umbilical cord and the placenta after birth is called "cord blood". Umbilical cord blood, umbilical cord tissue, and the placenta are all very rich sources of newborn stem cells. The stem cells in the after birth are not embryonic. Most of the stem cells in cord blood are blood-forming or hematopoietic stem cells. Most of the stem cells in cord tissue and the placenta are mesenchymal stem cells.
Read More »
Since 1988, cord blood transplants have been used to treat over 80 diseases in hospitals around the world. Inherited blood disorders such as sickle cell disease and thalassemia can be cured by cord blood transplant. Over the past decade, clinical trials have been developing cord blood therapies for conditions that affect brain development in early childhood, such as cerebral palsy and autism.
Read More »
Parents who wish to donate cord blood are limited by whether there is a public bank that collects donations from the hospital or clinic where their baby will be born. Search our list of public banks in your country. Parents who wish to store cord blood and/or cord tissue for their family can find and compare private banks in your country. Family banks usually offer payment plans or insurance policies to lower the cost of cord blood banking.
Read More »
Shai's Story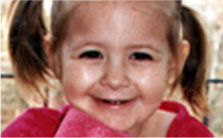 Shai was a feisty little girl whose mother used her scientific background to search for the best approach to cure her cancer. Shai narrowly escaped death many times, including a recovery that even her doctors considered a miracle, yet she died at dawn on the day that she would have begun kindergarten. Her mother went on to found this website and charity in her memory. Read more...
News
Oct 2018
FamiCord Group is a network of cord blood banks and marketing partners that offers family storage across Europe and has inventory of 355,000, the...
more
Oct 2018
"After going through all that we have lived, a new world opens up for me. Today to conserve the Stem Cells is something that I would recommend with...
more
Oct 2018
In stirred tank bioreactors, "microcarriers" provide the surface where the adherent cells will attach and grow. Microcarriers are small beads with...
more
Back to Top