You are here
Stem cells from premie cord blood
March 2014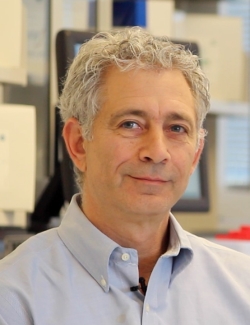 Babies born prematurely often have serious medical complications that impact their lungs, brain, kidneys and intestinal systems. Stem cells in the umbilical cord blood and tissue, collected after the baby is born, may offer new treatment options for these premature babies. In an effort to understand the potential for the babies' newborn stem cells to be used in such treatments, ViaCord established a pilot program in partnership with Miracle Babies charity and Sharp Mary Birch Hospital in San Diego.
The pilot study collected cord blood and cord tissue from premature babies delivered at less than 34 weeks of pregnancy. The umbilical cord blood and tissue was processed and cryopreserved just like samples from full term babies, in an effort to characterize the stem cell number and density in premie cord blood.
Fifty-one infants ranging in birth age from 27-34 weeks gestation participated in the study. Their cord blood and/or cord tissue collections were sent to the ViaCord processing laboratory for evaluation, processing and storage. The total number of stem cells (CD34+) were counted in each cord blood collection. Cord tissue was processed using ViaCord's proprietary system to release cord tissue stem cells, which were then counted using surface markers (CD45-/CD90/CD105) to identify the Mesenchymal Stem Cell (MSC) population.
The average collection volume and stem cell number in cord blood from the premature babies were both approximately 40% lower than the average of those collected from all births in ViaCord's inventory. Remarkably, the number of stem cells per unit of body weight, for these small babies averaging 3.7 pounds at birth, represents a relative stem cell dose 5-10 times greater than that required to rescue adult patients in cord blood transplants. For the cord tissue collections, the average weight of the cord tissue collected from the premature infants was similar to the average of those collected from all births in ViaCord's inventory; however the preterm cords contained nearly twice as many MSCs.
This data is derived from a small pilot study and must be confirmed with a larger group to validate these findings. The first important lesson learned is that it is indeed feasible to perform cord blood and cord tissue collections on these very small babies in the clinical setting surrounding a preterm birth. Secondly we learned that there are a sufficient quantity of cells from the cord blood and cord tissue of premature babies to support potential therapeutic applications in a clinical trial of acquired diseases associated with prematurity.
References
K. Falcon-Girard1, A. Fuhrmann1, R. Briddell1, M. Walters2, K. Foster1 and M. Kraus1. 2013 ISCT Meeting Poster, Auckland, NZ. Characterization of Umbilical Cord Blood (UCB) and Umbilical Cord Tissue (UCT) Stem Cells from Premature Infants
1 - ViaCord LLC, a PerkinElmer Company, USA and
2 - Childrens Hospital and Research Center Oakland, USA.