You are here
In South Africa, banked cord blood can now cross-over from family storage to public donation
July 2021
Next Biobank (originally known as Netcells), the largest and longest established private cord blood bank in Africa, has joined hands with the South African Bone Marrow Registry (SABMR) to make cord blood stem cells available to patients in need of a stem cell transplant.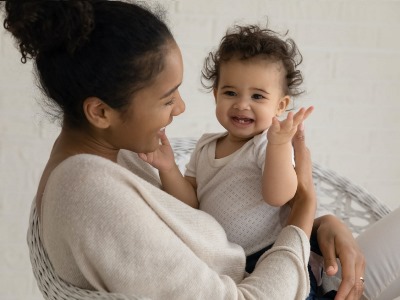 Since the 1990s, transplants with umbilical cord blood have been an alternative to conventional bone marrow transplants for patients in need of a stem cell donor. Whereas bone marrow transplants require that the donor and patient be matched on 10 to 12 Human Leukocyte Antigens (HLA types), a cord blood transplant can achieve the same long-term engraftment with only 4 matching HLA types. For this reason, cord blood donations in public banks have been especially valuable to transplant patients with rare genetic types and to mixed race patients.
Unlike other parts of the world, there is no public cord blood bank in the country of South Africa, or anywhere else on the entire continent of Africa. Bringing in a cord blood unit from an international registry for a transplant in South Africa can cost up to 1 million RAND (approximately 75,000 USD), which is prohibitively expensive for most patients in South Africa.
The South African Bone Marrow Registry (SABMR) was founded in Cape Town in 1991 and is an accredited member of the World Marrow Donor Association (WMDA). The SABMR has over 73,000 registered bone marrow donors in its database, which is only 0.2% of the 39 million bone marrow donors registered worldwide. Moreover, the ethnic composition of the SAMBR registry is 66.5% Caucasian, making it hard for SAMBR to meet the transplant needs of other racial groups in South Africa.
In line with the Manifesto of Next Biosciences, we believe in making the world a better place and serving humanity, Next Biobank has launched the first Community Stem Cell Bank in Africa, giving more South Africans in need of life-saving transplants a better chance of finding a match.
The Netcells Community Bank was launched 1 April 2021 through a partnership between Next Biobank and SAMBR. Parents that choose to enrol in this program make the commitment to have their baby's cord blood HLA typed and listed on a worldwide public registry that can be searched by any patients in need. The cord blood will be released on a first come, first served, basis. It might be released to the baby's family, or it might go to an unrelated patient, depending on who needs it first. Should parents choose this option, they will pay a subsidised rate for banking which is fully refundable if the cord blood unit is used by an unrelated patient.
This type of model for a cord blood bank has been called "Cross-Over" banking, because the family pays to deposit the cord blood like a private unit, but in case of need the cord blood can cross-over to public status and be released as a donation. In order for this cross-over to be medically safe, the participating family must meet all the usual requirements for cord blood donation, regarding health history and infectious disease testing. In addition, the cord blood collection must meet the size threshold for public banking.
Financially, this cross-over from private storage to community donation is only possible through support from both Next Biobank and SAMBR. Next Biobank is subsidizing the cost of processing these cord blood units, and SAMBR is covering the cost of their HLA typing. In addition, Next Biobank will also be making their existing cord blood inventory available to the SABMR once the storage period expires.
From Next Biobank: "We are proud and encouraged by this collaboration for the betterment of health, both for patients within South Africa, and for all patients of matching ancestry throughout the world."