You are here
'Thank You LifeCell & Community Cord Blood Banking!' said Little Gauri's Parents
November 2022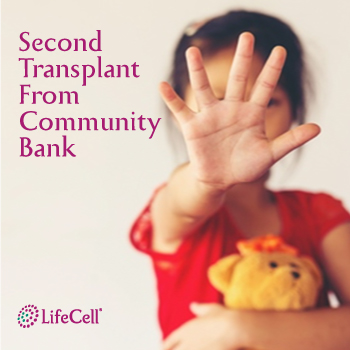 Gauri (name changed) was diagnosed with Beta-Thalassemia Major seven years ago. Thalassemia is a hereditary disorder which causes the body to make abnormal hemoglobin, the component of red blood cells that enables them to carry oxygen. Throughout Asia, it is common for people to carry one of the Thalassemia mutations, and in India there are more than ten thousand births per year of children that carry the severe form called "Thalassemia Major"1. Not only do Thalassemia Major patients feel fatigued from chronic anemia, but their frequent blood transfusions lead to organ damage and ultimately shortened lifespans. The only cure for Thalassemia Major is a stem cell transplant with bone marrow or cord blood from a healthy donor.
Gauri's doctors hoped for her to have a normal life by undergoing a stem cell transplant. Unfortunately, like 70% of Indians, Gauri did not have a matching donor within her immediate family2. Her parents waited for the birth of a sibling in November 2020, in hopes that the baby could give Gauri a cord blood transplant. But as luck would have had it, her new sibling was not a close enough match to be her donor. This news devastated Gauri's parents!
Gauri had to look beyond her family for a fallback donor. In the absence of a suitable family donor of stem cells, the standard fallback strategy is to search international registries for a matched unrelated donor3. This is challenging for Indians. Although there are large registries of cord blood units and bone marrow donors in other countries, they have a less than 10% probability of matching the genetic background of Indians2, and the costs to procure a single stem cell unit from overseas are very high (~USD 43,500)1,4. Cord blood does not have to be as precisely matched as bone marrow, but sadly, India currently does not have any active public banks of cord blood donors4,5.
That's where LifeCell stepped in. Luckily, upon advice from their doctor, Gauri's parents had stored the cord blood of her younger sibling under the LifeCell Community Banking program. Community Banking is a new type of cord blood bank that was invented by LifeCell. In a Community Bank, all the client families pay to store their child's cord blood, but then the member families share access to the inventory with each other. In this way, the community of banked units provides donors to children and their immediate relatives that don't have a family donor. The business model of community banks was described in a previous newsletter from this Foundation6.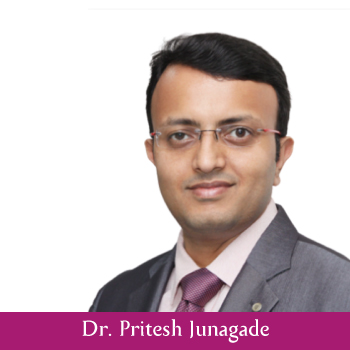 Gauri was able to find a high quality 90% HLA matched cord blood donor unit through LifeCell's Community Bank. In order to be effective, a community bank needs to be big. Researchers have predicted that it takes 50,000 cord blood units to achieve a match for 97% of the Indian population2. LifeCell is the only cord blood bank in India that has a Community Bank this large, in fact LifeCell has over 60,000 cord blood units that are consented and qualified for Community Banking.
Gauri successfully underwent her unrelated cord blood transplant in May 2022. She was treated by Dr. Pritesh Junagade at Lotus Hospital in Nashik, Maharashtra. Importantly, her parents were able to request and immediately withdraw her matched sample from the Community Bank at no additional expense, which otherwise would cost more than INR 30 lakhs (~USD 43,500)1 for a single cord blood unit from an international public bank. When parents pay to join a community bank, they are also joining a financial assistance program which provides coverage for transplant-related medical expenses. Gauri's treatment marked LifeCell's 2nd cord blood transplantation that was facilitated exclusively under the Community Banking program.
Gauri has a new lease on life thanks to the timely intervention of LifeCell to support her family in their time of need. LifeCell, India's largest cord blood bank, turns 18 years old in November 2022, coinciding with the celebration of World Cord Blood Day 2022.
Innovations that set LifeCell apart:










References