You are here
Life Line Stem Cell - My Journey to Indiana 315
June 2018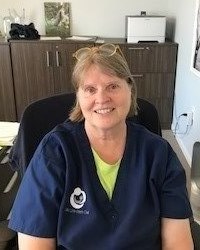 In 2006, I started hearing and reading about "Regenerative Medicine". I really wanted to be part of this new and exciting movement, but was not sure how. At first everything I read about stem cells was referring to embryonic stem cells. My religious views prevent me from being involved with embryonic stem cells, and since the state of Indiana as a whole is very conservative, I knew that arena would not be a good fit for me. After much research I discovered that the best way for me to be involved in "stem cells" was to work in the collection of umbilical cord blood.
I soon discovered that collecting cord blood was not as easy as it sounded. I made several phone calls and formed a connection with a research group that wanted cord blood for their research projects. I called one of my local hospitals, explained the need for umbilical cord blood for research, and they agreed to allow us to use collected cord blood from their OB patients for research. But after a few months of working with the research group, it became more and more difficult to meet their requirements in terms of donor ethnicity, sex, gestational age, etc.
Not wanting to be defeated, I started calling every cord blood processor in the United States to inquire if they would be willing to accept cord blood units donated from the state of Indiana. Unfortunately, because of the cost to process cord blood, most banks thought I was crazy to even consider doing this. But my persistence paid off. I reached out to Cord for Life, and they agreed to send us collection kits, provide us with instructions, and allow us to collect cord blood from the state of Indiana and send it to them.
My next task was to find a hospital that would allow us to collect cord blood from their OB patients for transplant. After thinking long and hard about which hospital to try, I contacted a good friend who is a nun working at St. Anthony's hospital in Crown Point, Indiana. I thought at the time, if I can convince the Catholic Church and my friend to allow this donation program, I knew it would be easier to present it to the other Indiana hospital birthing units.
I got up the courage to sit down with my friend, Sister Aline Schultz, and started off my presentation by saying, "I would like to start a stem cell program". She immediately came up from her desk chair, and before she got one word from her mouth, I quickly said, "It is with cord blood collections!", so she removed her fingers from around my neck and sat down.
Seriously, she was very accepting of the idea, and immediately walked me up to meet the director of the birthing center at Saint Anthony's. The director's name was Teresa Meese. Teresa allowed me to place cord blood technicians in her unit and allowed us to approach each mom with the option of donating cord blood for free. We explained that if the cord blood unit qualified, meaning it contained enough stem cells for transplant, it would be listed on the Be The Match registry for transplant.
I began to realize that the program of collecting cord blood and birth tissues could really grow, but to fund it I needed to develop more relationships with organizations that process birth tissues for therapeutic uses. My next connection was to my friend Joe Mims at Bone Bank Allografts (BBA), an organization founded in 1993 to supply donor bone and tissues for patients in Texas. At the time of my call, BBA was just starting to look at the benefits of amnion grafts for wound care.
From that point forward, our partnership grew and we were not only collecting cord blood for transplant, but other birth tissues including the placenta, amniotic membrane, amniotic fluid, and the tissue of the umbilical cord as well. We were on our way. With this business model, I now had just enough money coming in to pay salaries for my technicians and cover basic expenses to keep our doors open.
In 2007 the Indiana House of Representatives passed a bill, HB1348, which stated that Indiana would have a public umbilical cord blood bank operated by the state department of health. The responsibility for developing this was turned over to a law firm in Indianapolis. Every month I called the attorney in charge of researching this project. Finally in 2010 the decision was made to fund a 501(c)(3) organization, hire a consulting firm, and decide if this would be feasible for the state of Indiana. The consulting firm contacted me, we sat down and talked, and they decided that what I had in place would work for the state of Indiana. Several months later, they had put together a board of directors that visited our facility. Several more months passed, and I received a call from the gentleman that owned the consulting firm. He explained that the state of Indiana would no longer fund the 501c3 and that they had disbanded the organization.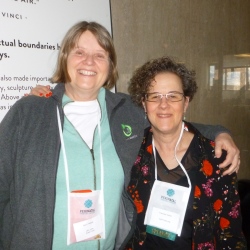 In 2013, the Indiana State Department of Health contacted me to once again discuss how to serve the state of Indiana with cord blood and birth tissue donation. The decision was made that the Women's Health initiative through the Indiana State Dept. of Health (ISDH) would provide education for both physicians and parents about the benefits of cord blood and birth tissue donations. By this time, I had grown our program to 15 hospital birthing units.
Shortly after the ISDH web page about Postnatal Donation launched, I received a call from an Indiana Senator by the name of Liz Brown. She wanted to know why some hospitals offered the donation program and others did not. I explained that this program was not mandatory, it was the hospital's choice whether to offer donation of cord blood and birth tissues.
In 2015, Senator Brown presented a bill to the Indiana Senate that would make it mandatory to educate all pregnant women on the benefits of donating cord blood and birth tissues for transplant and research. The bill SB315 was passed in July 2016. All Indiana physicians that deliver babies, all hospital birthing centers, and all midwifery clinics must now provide written information on the donation of cord blood and birth tissues for transplant and research. The bill was clear, that hospitals do not have to offer a direction after they educate their patients, but most hospitals find it unfair to educate their parents and not offer the option to donate.
Over the past decade, Life Line Stem Cell has grown from collecting cord blood at one hospital to collecting cord blood and birth tissues at 38 Indiana birthing centers. Last year it was my very proud honor to be able to offer donation to over 30,000 parents, and this year we are on track to offer this option to approximately 45,000 parents. The most humble part of this job is that almost every mom we offer the option to donate, no matter what her race, ethnicity, or religious beliefs, is very altruistic. If they can help another child or adult with the donation of cord blood and birth tissues after the birth of their child, overall 96% of moms across Indiana say yes.
From the very beginning of my journey as a proud Hoosier, there were many trials, tribulations, bumps and bruises. Though I still have a long way to go, it has been an absolute joy knowing that our little company Life Line Stem Cell in New Haven, Indiana, has been at the forefront of developing one of the busiest organizations that collects cord blood and birth tissues. We have provided a combined total of over 500,000 tissue grafts and cord blood transplants. We have helped pass legislation that benefits all those patients that now have access to donated blood and tissues collected from Indiana. Nationwide only a few thousand cord blood units make it into public banks each year, but hopefully we have made that number grow.