You are here
Cord Blood Transplants for Thalassaemia in India
June 2014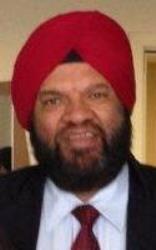 Cord Blood transplants have come of age. Nearly 26 years after the first cord blood transplant in Oct. 1988, over 650,000 umbilical cord blood units have been stored in public banks for transplants worldwide, and over 3 million cord blood units are stored in family cord blood banks all over the world (Reference: Parent's Guide to Cord Blood Foundation). Over 30,000 cord blood transplants have been performed globally.
Current estimates suggest that 10,000 children are born each year in India with thalassaemia. Transplantation of blood-forming (haematopoietic) stem cells offers the only hope of cure for a number of diseases of childhood, both malignant and non-malignant, including thalassaemia. The preferred donor is a matching sibling, but with a growing number of one child families and only a one in four chance of a sibling being a match, there is an increasing need for matched unrelated donors.
LifeCell International, India's first and most accredited private cord blood bank, has over a hundred collection centers in India and abroad and stores over 95,000 cord blood units. LifeCell has released 30 successful cord blood transplants till date, out of which 21 were for thalassaemia. The majority of the cord blood transplants were carried out by Dr. Revathi Raj, Consultant in Haematology, Apollo Hospital Chennai.
The detailed patient outcomes were as follows: The youngest patient was 2 years and the oldest 9 years in age. There were 9 males and 12 females. A standard chemotherapy conditioning regimen was used in all the patients to prepare them for the cord blood transplant. One patient had bleeding in the intestines and ran a fever before immune system recovery (febrile neutropenia). Mildly elevated blood pressure was seen in 5 patients and 1 patient had low blood pressure. However 1 patient had hypertensive encephalopathy with convulsions from a toxic reaction to the DMSO preservative in which the cord blood was stored. Otherwise the transplant patients had a smooth recovery. On follow up, 95% of the patients had disease-free survival.
Ideally the HLA type of the transplanted cord blood unit should be 6 out of 6 match to the patient, but 5 or 4 out of 6 were also accepted. To increase the stem cell dose, some patients received both cord blood and bone marrow from the same sibling donor.
In India, the cost of a stem cell transplant with your own cells (autologous) is USD 10,000 to USD 12,000 while the cost of a transplant with donor cells (allogeneic) is USD 18,000 to USD 20,000.
In India there is no national bone marrow donor registry and hence patients in India who do not have a matching sibling face a problem in finding a donor. Approximately 100 to 125 umbilical cord blood transplants are carried out in the country annually. The major transplant centres in India are CMC Vellore, Tata Memorial Hospital Mumbai, Army Hospital Delhi Cantt, Tata Medical Centre Kolkata, AIIMS New Delhi and Apollo Hospitals.
It is our hope at LifeCell, that by providing families in India with a means to store their children's sibling cord blood, more children will receive cord blood transplants to cure thalassaemia and other inherited blood disorders.