You are here
Cord Blood Clinical Trials for Novel Indications through 2012
July 2014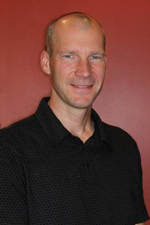 Umbilical cord blood has been identified as a rich source of blood-forming stem cells that can be used to restore normal blood development following blood stem cell transplantation. In particular, umbilical cord blood is most commonly used in pediatric patients undergoing blood stem cell transplantation for blood cancers such as leukemia and for the treatment of rare inherited metabolic disorders.
In addition to blood-forming stem cells, umbilical cord blood contains other progenitor cells that may be useful in the treatment of organ injury or to dampen immune responses in a range of novel indications. To better understand the field of studies that have been performed for these novel indications, we performed a systematic scoping review of the literature and clinical trial registries through the end of 2012. We examined the PubMed, EMBASE and Cochrane databases of publications, and trials registered with ClinicalTrials.gov or the WHO's platform ICTRP.
We identified a total of 20 published studies using umbilical cord blood cells and 47 ongoing clinical trials that had not yet completed enrolment. The types of disorders that were being studied cover: neurological disorders including autism, cerebral palsy and spinal cord injury, cardiac and vascular disorders, liver disease and immune conditions such as diabetes.
Most of the studies in our survey infused cord blood cells without selecting specialized cell types and without growing cells in the laboratory. Several studies reported on the use of mesenchymal stem cells (MSCs) that were grown in culture from cord blood cells. MSCs have been shown to repair damaged tissues in many previous studies and can modulate immune responses in autoimmune conditions. Although other cells types such as endothelial progenitors have been identified in cord blood, these cells have not been studied in cord blood transplantation trials to date.
The studies published through the end of 2012 contained 317 patients who had received umbilical cord blood transplants for novel indications. This limited number of patients were treated for a broad range of conditions. The cord blood stem cells came from both public and family cord blood banks, and the patients included both adults and children.
Only a minority of these preliminary studies included a control group (only 3 of the 20 published studies) which limits the ability to know how useful these transplants were compared with standard treatments. Many studies reported possible benefit (reported in 15 of 20 studies) but the true benefits remain unknown given the small number of patients enrolled and it is common that negative studies are often never published. In order to really know whether these approaches are beneficial, randomized studies will be required in the future.
While these studies provide hope that cord blood may be useful for the treatment of these devastating conditions, more studies are needed and will need to be repeated by several groups before we can embrace these transplant strategies. Importantly, future studies need to be conducted using the highest standards in clinical trial design to provide the greatest confidence regarding these risky and cost-intensive strategies.
It remains unknown whether family banking of cord blood is recommended for treatment of these new indications. With increasing banking of cord blood units in public and private banks, there is an urgency to increase our knowledge of how best to use these cells to improve the health of patients in need of regenerative therapy or immune modulation.
Reference:
MAJ Iafolla, J Tay, DS Allan Biology of Blood and Marrow Transplantation 2014 Jan;20(1):20-5 PMID24067504