You are here
BMT InfoNet
March 2013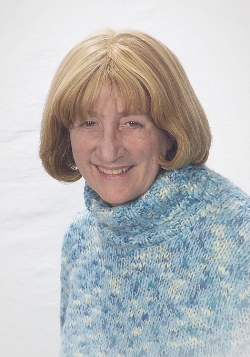 Susan K. Stewart was in the prime of her life when, at age 38, she was told she had leukemia and needed a bone marrow transplant. "I was stunned", recalls Stewart. "I had no idea what a bone marrow transplant was or even why bone marrow was important."
Twenty-three years later, Stewart now heads BMT InfoNet (Blood & Marrow Transplant Information Network) which provides bone marrow, stem cell and cord blood transplant patients and their families with information and emotional support so that they can make informed decisions about whether or not to undergo a transplant.
"When I was diagnosed with leukemia, I didn't know anyone who had a bone marrow transplant. All the information given to me about the procedure was orally, meeting with doctors. Most of it went in one ear and out the other."
Her experience prompted her to write a series of newsletters and then two patient handbooks to explain - in clear, simple terms - what's involved in undergoing a transplant. More than 75,000 copies of the books have been distributed to patients and family members thus far, and many patients refer to the books as their "BMT bible".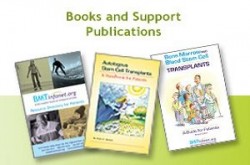 Since its inception in 1990, BMT InfoNet has expanded its patient services. Through their web site, www.bmtinfonet.org, BMT offers access to books about transplantation, a peer support program called Caring Connections, an online Transplant Directory with details about more than 250 transplant centers in the U.S. and Canada, and helpful videos about what to expect before, during and after transplant.
"Most recently our focus has been on helping transplant survivors who continue to face health and emotional challenges many years after transplant", says Stewart. The group will be hosting its 5th national Celebrating a Second Chance at Life Survivorship Symposium in Costa Mesa, CA April 20-21, 2013 and expects 300-500 survivors and family members to attend.
"I know, first hand, the challenges transplant patients and survivors face", says Stewart. "Our mission is to help patients and families better manage both the medical and emotional challenges they face before, during and after treatment. It's very rewarding work." To learn more go to www.bmtinfonet.org or phone 888-597-7674.
(click on banner below to go to symposium registration page)