当前位置
1st FDA Approval Omisirge Expanded Cord Blood
五月 2023
On 17 April 2023, the FDA gave approval to the Gamida Cell product "Omisirge" (formerly known as Omidubicel, and before that as NiCord)1,2. This is the first FDA market approval of an "expanded" cord blood product, which means the cord blood has been cultured in a laboratory to selectively increase the number of cells and thereby compensate for the limited number of blood-forming stem cells in a cord blood unit.
Omisirge is intended to help patients who can't find a suitable donor for a transplant, and it is hoped that Omisirge will take over a significant share of the market for stem cell transplants, not just the share that is currently held by cord blood. This author said in a 2021 report on the Gamida Cell phase 3 trial that Omisirge (then Omidubicel) is like a "gryphon", a mythical beast which has the forequarters of an eagle but the hind limbs of a lion. This is because Omisirge combines the best features for which transplant doctors are inclined to choose either bone marrow or cord blood as the graft source for a stem cell transplant3. Like bone marrow, Omisirge engrafts promptly -- in fact Omisirge engrafts significantly faster than bone marrow, with a median time to neutrophil engraftment (ANC > 500) of 10 days, versus 15-17 days for bone marrow4-6. This is much faster than cord blood transplants, which take about 20-24 days, either for single unit or double cord blood transplants7,8. The long engraftment time of unmanipulated cord blood carries a risk of infection which is reduced with Omisirge. But, Omisirge has the classic long-term advantages of cord blood transplants, in terms of better patient survival and lower graft versus host disease9. Currently, when transplant oncologists cannot find a fully matched bone marrow donor, they often choose a haploidentical, or half-matched, bone marrow donor over a cord blood unit10. Now that Omisirge is also an option, the algorithms for selecting a graft source will have to be re-examined.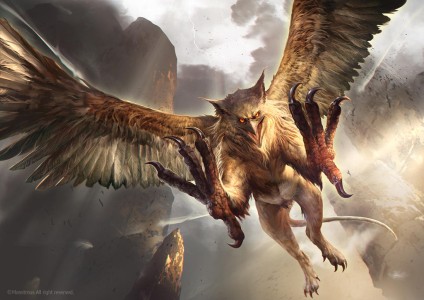 The company Gamida Cell has been laying the groundwork for the roll out of Omisirge. In the United States, there are 70 major hospitals which perform about 80% of stem cell transplants. Over the course of running multi-center clinical trials, Gamida Cell has established relationships with the top transplant centers, and plans to launch Omisirge at about a dozen hospitals initially11. Gamida Cell has also ensured that the major commercial insurance companies which cover 90% of privately insured Americans are willing to cover Omisirge transplants, because it is a one-time expense that has curative intent11. The market for allogeneic stem cell transplants is only about 10K patients per year in the US, but Gamida Cell has conducted four market studies which suggest they may capture 20% to 25% of that market (for reference, haploidentical transplants currently hold 24% of the market)11.
The road to this FDA market approval has been long, it has been costly, and it has not been easy. Gamida Cell has run over a dozen clinical trials of this product since 200712. The product was initially called "NiCord", because the cord blood expansion process relies on the small molecule nicotinamide. The second name Omidubicel was pronounced with the accent on "dub" as in The Doobie Brothers band. The final product name Omisirge is easier to pronounce and remember. Despite the consistently impressive outcomes from clinical trials of Gamida Cell's expanded cord blood product, and despite the FDA giving this product Priority Review, Breakthrough Therapy, and Orphan Drug designations, nonetheless the FDA is notoriously cautious about approving biologic products composed of living cells. In Nov. 2021 the FDA put a hold on the Omisirge approval process so that they could look more closely at the consistency of the manufacturing process13. Since then, Gamida Cell has consolidated manufacturing at their cGMP laboratory in Israel, which is built with a modular design that allows for easy scale up of production11. Gamida Cell was able to submit their rolling Biologic License Application (BLA) to the FDA in Jan. 2022, but in Nov. 2022 the FDA pushed back their decision deadline by three months14,15. These delays have hurt Gamida Cell, triggering staff cuts, turnovers in leadership, and requiring additional rounds of financing16-18. In their latest earnings call on 27 March 2023, the company admitted that the Gamida Cell cash runway only extended to mid-202311. In order to buy more time, Gamida Cell was forced to cut their NK cell research pipeline so that they could focus their financial resources on the launch of (Omidubicel-only) Omisirge. Hence, the FDA approval has come in the nick of time to save both the company Gamida Cell as well as those patients who will rely on transplants using the Omisirge product.
In the context of FDA approvals for advanced cell therapy, Omisirge now joins the ranks of a half dozen CAR-T products and a handful of gene therapies for inherited disorders19. While several public cord blood banks hold a BLA license for their donated cord blood units, this is the very first BLA license approval for cord blood that has been manipulated to create an advanced cell therapy product. For the cord blood industry this is a historic moment. But at the end of the day, the most important driver behind the approval of this product is that it fills the unmet medical needs of patients.
References