当前位置
Cryo-Cell granted exclusive rights to Duke therapies
五月 2021
ACCESS TO INNOVATIVE TREATMENTS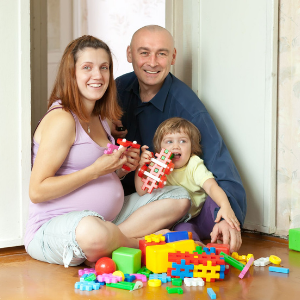 Cryo-Cell International has entered into an exclusive collaborative license agreement with Duke University granting Cryo-Cell the rights to proprietary processes and regulatory data related to cord blood and cord tissue developed at The Marcus Center for Cellular Cures at Duke. Additionally, Cryo-Cell has been granted exclusive commercial rights to Duke's clinical expertise and manufacturing protocols associated with various applications of cord blood and cord tissue stem and progenitor cells. Cryo-Cell expects by January 2022 to open an infusion clinic that will offer treatments under Duke's FDA-approved Investigational New Drug Application (IND) to treat pediatric brain injuries.
Under this agreement, Cryo-Cell plans to explore, test, and administer umbilical blood and cord tissue derived cell treatments to patients with conditions for which there are limited FDA-approved therapies. Currently there are limited FDA approvals for several pediatric neurological conditions, such as cerebral palsy and autism, and there is the potential to eventually include stroke and other adult diagnoses. These treatments utilize the unique immunomodulatory and regenerative properties derived from cord blood and cord tissue cells.

DUKE EXPANDED ACCESS PROGRAM
Since 2017, Duke's Expanded Access Program (EAP) has enabled hundreds of families who have stored their children's cord blood to take advantage of investigational therapies offered at The Marcus Center for Cellular Cures at Duke University.1 Children with various brain disorders, such as autism, apraxia, cerebral palsy, congenital hydrocephalus, hypoxic brain injury, and stroke, are eligible to participate. Dr. Joanne Kurtzberg, Director of The Marcus Center for Cellular Cures at Duke University and Cryo-Cell's Medical Director, reported that over 400 patients had been treated as of December 2020. They also report that over 600 additional patients have been screened and another 1,600 patients are awaiting follow-up contact.2-4
However, the demand for EAP participation continues to overwhelm the limited capacity available, with thousands of patients lingering on a waiting list for months to years. These experimental treatments call for stringent selection criteria, including the infusion dose in terms of the number of cells given per kg of the child's body weight. Since children grow quickly, it is critically important to provide access to this therapy before the child outgrows the number of cells available in their family's stored cord blood unit. Licensing of Duke's EAP treatment protocols allows Cryo-Cell to offer children the same high-quality care they have received at Duke, but with the location shifted to one of their forthcoming infusion clinic locations.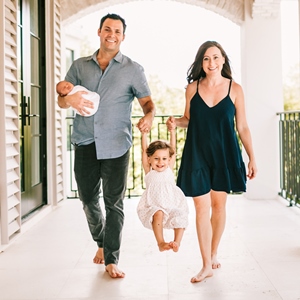 EXTENDED BENEFITS FOR PATIENTS
Cryo-Cell is dedicated to aiding the advancement of regenerative medicine through forward-thinking products and services. Through this exclusive license agreement, Cryo-Cell intends to benefit patients by expanding into a triad of core business activities:
The ongoing services of the renowned Cryo-Cell family cord blood bank.
New activity of biopharmaceutical manufacturing once the FDA has approved BLA(s) or Emergency Use Authorization(s) for Duke cell therapy products.
New activity of clinical services at infusion clinic(s), initially under Duke's IND for the FDA Expanded Access Program.
Cryo-Cell's dedication to providing clients with premier cord blood and cord tissue cryopreservation services and, ultimately, cord blood infusion services, will revolutionize the treatment outcome for families in need.
NEXT STEPS
In the initial stages of the infusion clinic operation, only infusions that follow the strict conditions of the existing FDA Expanded Access Protocol will be available1. The EAP currently only allows cord blood infusions, for children with acquired neurologic conditions, and the cord blood must have been stored in a family bank for the patient or a full sibling. The Cryo-Cell infusion clinic(s) will accept eligible children regardless of where their family stored their cord blood.
Duke University is also conducting a clinial trial using human umbilical cord tissue-derived mesenchymal stromal cells (hCT-MSC) in children with Autism Spectrum Disorder5. As the trial progresses, we anticipate this treatment becoming eligible for Expanded Access Protocol (EAP). Upon EAP approval, Cryo-Cell will become the first infusion clinic to offer this therapy to families in need.
Families who are interested in learning more can read about the treatment possibilities on Cryo-Cell's website. Treatment reservations for the new infusion clinic will be available in the upcoming months. However, if your family or someone you know may benefit from cord blood cellular therapies, you can complete the following form to be notified by email as soon as reservations become available.
References: