当前位置
LifeCell's Community Cord Blood Banking Aligns With Recommendations of India's Medical Bodies
七月 2018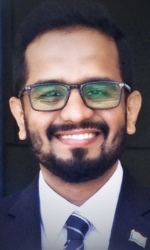 Recommendations of India's Medical Bodies
Recently, two important professional associations of doctors in India have issued statements against private banking of umbilical cord blood. Both the Indian Academy of Pediatrics (IAP) and the Indian Medical Association (IMA) have argued that the chance of a baby using its own stem cells is "negligible". Both medical opinions consider allogeneic stem cell transplants to be the only valid use of cord blood, and only consider those diseases treated with transplants from a donor.
Hence, both the IAP and IMA recommend1,2 that families in India should preserve their baby's cord blood in public banks rather than in private banks. A public cord blood bank is a common pool of stem cells, where patients in need can readily find matching stem cells for treatment In India.
Challenges faced by Public Cord Blood Banks in India
Low Inventory:
The total inventory of purely public cord blood units in India is below 6500 CBU3,4.
Jeevan, the only public bank that lists Indian cord blood units for transplant, has stopped to accept further cord blood donations due to lack of funds4.
Globally there are about 750,000 public CBU spread over 55 major public banks in the world3. But the ability to find a donor that is a close enough match for transplant depends on ethnicity, and calculations show that the chance of an Indian finding a match from these global cord blood banks is less than 10%4.
High Cost:
Currently the cost to procure a single public cord blood unit in India is INR 15-20 lakhs5.
The cost to procure a public CBU from abroad varies by bank but is typically INR 30 lakhs.
An adult patient may require two CBU for a transplant, doubling the cost.
Additional expenses, such as hospital costs, might accrue to INR 15-20 lakhs.
Need to Grow:
Experts claim that for an Indian patient to have a 98% chance of finding a well matched cord blood transplant, the public inventory should be at least 50,000 CBU6,7.
How LifeCell's Community Bank Overcomes the Challenges of Public Banks
LifeCell's Community Stem Cell Bank works similar to a public bank: Parents contribute their baby's cord blood stem cells to a common pool for use by themselves and other members of the community. This increases the chances of finding a suitable matching donor and thereby expands the treatment options for patients. Thus the Community Banking model completely meets the IAP and IMA recommendations. Not only does Community Banking solve the challenges and costs of the public banking model, it is also a more sustainable business model compared to public banks.
Sufficient Inventory:
LifeCell's Community Bank currently has over 25,000 qualified cord blood units. This is over four times the inventory of India's public banks and meets the required size to provide minimum matches for 96% of Indian patients6.
Complete family protection:
Lifecell's Community Bank is designed to provide access to cord blood therapy to the baby, the baby's siblings, as well as the baby's parents and grandparents (maternal and paternal).
Even if the baby's cord blood unit is used by another member of the community, the baby's family continues to enjoy the benefits of community banking during the baby's entire lifetime.
Unlimited Retrieval Free of Cost:
In the event of a medical need, participants in the LifeCell Community Bank do not have to pay to procure a cord blood unit from a member of the bank. Payment was made at the time of joining when their baby's stem cells were contributed to the bank.
Services provided for free include state-of-the-art next generation sequencing of the HLA type (Human Leukocyte Antigens) needed for transplant matching. This service is provided for the baby, siblings, parents and grandparents.
Financial Assistance
Participants in the Lifecell Community Bank receive INR 20 lakhs towards treatment expenses for each transplant of the baby, siblings, and parents.
If a matching cord blood unit cannot be found for a participant, the payment of INR 20 lakh can be applied towards procurement of a transplant with bone marrow or peripheral blood stem cells.
Parents will receive a full refund of monies paid if their baby's cord blood unit is used by another member of the community.
Exclusive Benefits:
Only participants in the Lifecell Community Bank can retrieve cord blood units from the bank.
Even if their baby's cord blood unit is found to be too small or unfit for transplant, participants are still covered for their benefits.
To learn more about Lifecell's Community Bank, visit Parent's Guide to Cord Blood Foundation News of March 2017.
References