当前位置
OriGen CS30M9 5-Chamber Bag
十月 2015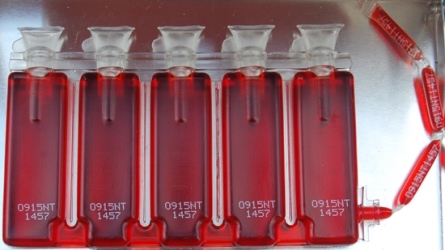 OriGen Biomedical is proud to announce the newest addition to its CryoStore line of freezing bag products, the CS30M9 5-Chamber Bag. The CS30M9 allows for the consistent filling of five chambers, each with 5ml, offers a variety of tube set options, and conveniently fits into standard cassette sizes for the cryostorage of blood and blood components. And like all of our CryoStore products, each chamber and tube segment on the CS30M9 is printed with identical tracking numbers.
The OriGen CryoStore Freezing Bag product line is recognized by cord blood banks around the world as a safe, economical way to preserve blood components when cryopreservation is indicated, and is rated for cryogenic blood preservation and cord blood storage in liquid nitrogen. It is made from rugged EVA film, which has demonstrated durability in liquid nitrogen.
OriGen Biomedical Inc. is a privately-held medical device manufacturer headquartered in Austin, Texas, USA. Delivering product quality and value is the foundation of all products designed at OriGen, and each product is produced with the intention that it will improve patient health. OriGen is certified annually to ISO13485 standards, and regularly inspected by the FDA, ISO-certification organizations, and our customers.