当前位置
Let's Cure CP is what happens when parents refuse to accept the status quo
四月 2012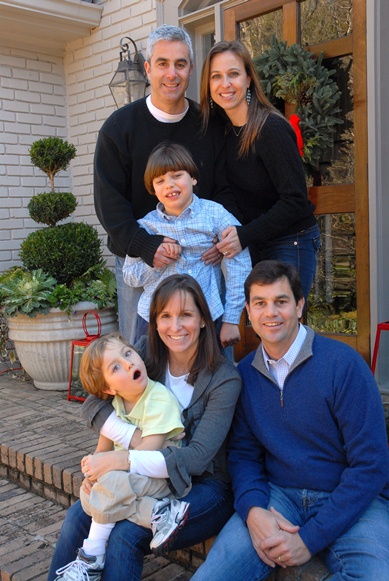 Founded by two families who want to see a better life and future for their children with cerebral palsy, Let's Cure CP launched in 2010 as a 501(c)(3) non-profit organization committed to funding the support of CP research. All available funds go directly to research institutions in the United States to fund credible studies and groundbreaking clinical work that take us closer to a cure.
Co-Founders Ed Drambel and Lizette Dunay, both Atlanta parents of children afflicted with CP, explain the urgent need for and drive of Let's Cure CP:
We are so lucky to live in an era where there are so many advancements being made in regenerative medicine! Brilliant doctors and scientists are proving that neurological regeneration of damaged brain tissue is possible. However, these scientist and doctors are receiving very little funding to advance this exciting research toward a cure. That's where we come in.
As parents and advocates, we started asking questions and knocking on the doors of the leading pediatric Neurologists and Neurosurgeons in the United States. We went to them with the questions that so many parents are asking:
What can we do to help our kids?
We are hearing so much in the news about regenerative medicine. Why can't we sign our kids up for a study?
Where are the studies for CP?
Why are there so few?
It became clear that doctors want to do more and are excited about the potential outcomes; but there is limited funding available to them. We learned, related to other conditions and the percentage of people affected, CP is vastly underfunded at the federal level.
CP affects over 900,000 Americans and growing, and we knew in our hearts that we needed to raise awareness and funding. We saw a need for a national organization whose sole mission is to raise money and advocate for the medical community working toward a cure.
As parents, we feel it is our duty to help our children and as many others as we can along the way. We want to help those scientists uncover new discoveries and help change the future of all individuals living with CP.