当前位置
ZACCAF call for proactive fight of Sickle Cell Disease
六月 2013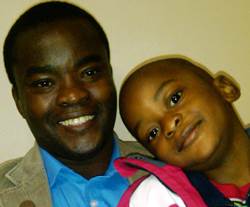 Sickle Cell Disease (SCD) is a major genetic disease in most Sub Sahara countries although not much attention has been given to the systematic caring of the affected children. In Zambia more investment has been put in other communicable diseases compared to this non-communicable disease. This becomes a great concern especially that SCD has been claiming many lives of children just like other diseases. This is partly why the Zambian Childhood Cancer Foundation ZACCAF came to be. ZACCAF is a parent organisation that aims at providing holistic care to children with cancer and life threatening blood disorders and also their families through practical and psychosocial support programmes.
I am a founding member of ZACCAF. I lost my two brothers because of SCD and I am a parent of a child with SCD. We believe that parents should get more involved in the advocating, networking and mobilizing of resources and ensuring that there is optimum care for children with SCD.
The firsthand experience as a child and as parent makes me believe that with supportive policies, Sub-Sahara can do better in the caring of children with SCD than we do. My son has been on hydroxyurea, penicillin, and folic acid. This has improved his life style with very few crisis occasions. This proves that if all our children have access to treatment and good nutrition, this can help in managing SCD.
The aim for the ZACCAF Sickle Cell Programme is to create awareness, education, resource mobilization, and advocate for best health care services in Zambia. ZACCAF believes that children should be diagnosed as early as possible for better management of the SCD. It is also vital for every young person to know their Sickle Cell Trait Status too.
ZACCAF has identified three most affected areas in Zambia where we intend to start screening, counseling, and providing variable managing medicines like hydroxurea to children. We have further collaborated with local hospitals including the Zambian Italian Orthopedic Hospital and an international parent organization, Cure2Children, in moving towards the establishment of a bone marrow transplanting facility.
We believe as parents that severe SCD is a crisis that requires a permanent solution: bone marrow transplant. This is an expensive exercise. However we believe that it is better to deal with the problem once and for all than having to deal with it each and every day for the rest of one's life. Cure2Children is an international organisation which has been involved in the treatment of children with thalassemia using the bone marrow transplant procedure. They have been successful in Pakistan, India and Iraq. Their board member Dr. Lawrence Faulkner visited Zambia at the beginning of the year to do the feasibility study in Lusaka. It will cost around US$ 15,000 for one procedure; this includes salaries, tests and also the operation for each child. Cure2Children gives a subsidy to few patients; we need to secure other funds as a local organisation to sustain the programme.
ZACCAF has very little resources but at the same time believe in the difference we are already making. It is therefore my appeal to every concerned generous person, company or organisation to consider funding our programmes, with the focus of saving lives of children and giving them the right to live a normal life thereafter.

Please "Like" our page on Facebook.
You can click on the logo to the left to donate to ZACCAF through a secure site.