当前位置
Nevelash's story
八月 2014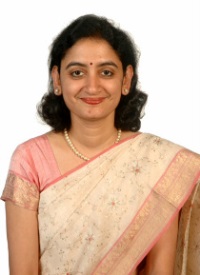 Photo of Revathi Raj, MBBS, DCH, MRCP, the pediatric hematologist at Apollo Hospital who treated Nevelash
Nevelash brought cheer to his parents' life when he was born two years ago. Basically an Indian family, Nevelash's parents were settled in Malaysia, earning their daily bread by working for laborer's wages.
Nevelash's parents were quite concerned and worried when he repeatedly fell sick, and could not be treated by routine protocols followed in local hospitals. They were shocked to learn that small Nevelash was a victim of a genetic disorder called Griscelli Syndrome. This is an inherited disease, meaning that Nevelash unfortunately picked up defective genes from both of his parents. Children with this syndrome cannot produce skin pigment and have very low disease-fighting power (immunity). Most of the children with this syndrome succumb to death in early childhood.
Nevelash's parents decided to leave no stone unturned in searching for a cure, and they came to India to seek medical help. As they had exhausted all their financial resources, they had initiated a fund-raising drive in Malaysia with the help of an NGO and the Indian Community.
Back in India, it was Dr. Revathi Raj, world-renowned transplant physician at Apollo Hospital in Chennai, who suggested to Nevelash's parents the option of a Cord Blood Transplant.
Upon Dr. Revathi's request, StemCyte searched the inventory of its international public cord blood bank seeking a transplant for Nevelash. Luckily, they found a stored cord blood donation that was a 5 out of 6 HLA match. Considering the parents' financial inadequacy, StemCyte generously offered a huge discount on the cord blood unit price.
Nevelash underwent a cord blood stem cell transplant with all the standard pre-conditioning on 28th March 2014. Nevelash showed progressive recovery from day one and showed very good engraftment of the new stem cells into his bloodstream. He was declared disease-free and was discharged from the hospital on 12th May 2014.
Nevelash is an example that such rare and incurable diseases can be treated with the best quality stem cells.