You are here
Bankruptcy of Cryo-Save Europe
October 2019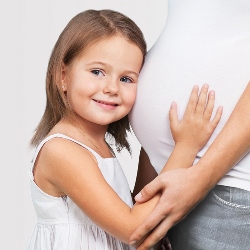 This is another in our series of updates on the status of Cryo-Save Europe. The family cord blood bank Cryo-Save AG, a subsidiary of Esperite NV, suddenly shut their doors at the end of June 2019, leaving employees without their last wages. This is well documented in the media reports of multiple countries across Europe. The debts of Cryo-Save far exceeded their assets and by 17 September they filed for liquidation.
Former clients of Cryo-Save should know that the key assets of the company have been transferred for safe keeping. The brand name CryoSave and the client database now belong to CSG-BIO and their efforts to resurrect the company are covered in a companion story.
We previously reported that the clients' inventory was moved in the 2nd quarter of 2019, during the last days of Cryo-Save. The inventory is stored at the Polish cord blood bank PBKM, the head of the FamiCord network. FamiCord does not own the inventory, they are operating under a third party storage contract.
Parents may wonder why another cord blood bank does not simply acquire the entire business of Cryo-Save. The reason is that no one wants to take on the debts and liabilities of Cryo-Save. In fact, since September Cryo-Save is under criminal investigation in Switzerland.
Parents may also wonder who is now the voice of Cryo-Save, to speak to clients with updates? This is problematic, because of the European privacy law called the General Data Protection Regulation (GDPR). In simple terms, GDPR means that no one can contact a Cryo-Save client without first obtaining permission from the client. Due to the GDPR restrictions, it is not enough for a company to have the list of Cryo-Save client contacts, they must also have authorization to use it.
Cryo-Save clients who want updated information about their child's stored samples or their contact data may wish to ask both of the companies that now hold Cryo-Save assets. When requests for information come from the clients, the GDPR restrictions fall away and the companies are allowed to communicate freely.